Read how easy it is to use!
Helping my horse with Anhidrosis
My Friesian gelding made it through most of the brutal Texas summer this year sweating nicely but he once again stopped a few days ago... Panting and overheating starting in the morning already, while completely dry.
In addition to the Anhidrosis oil blend (below) that has worked every year so far, I got these cooling towels
and made him a cooling blanket.
Here's a video!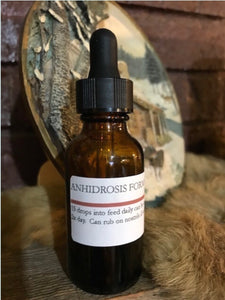 Anhidrosis Essential Oils Blend for Horses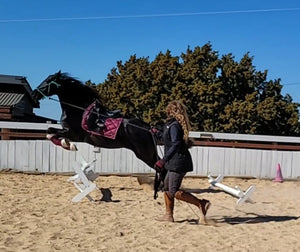 Are you frustrated because you just had the best ride but nobody there to film it for you? 😢 Or did you (like I used to) set up your camera...