• ILONKA MARGIS • favorites • Must haves • My favorite things • sale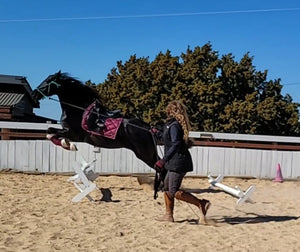 Are you frustrated because you just had the best ride but nobody there to film it for you? 😢 Or did you (like I used to) set up your camera on the arena wall but it missed the best moments of your ride? 😢 Would you like to watch your ride afterwards so you can correct the things you didn't notice while riding? ✅ Or show it to your trainer so you can learn from your mistakes? ✅ Take a remote lesson while riding at home? ✅ What if I told you that it is this possible with just your...
---
• ILONKA MARGIS • hot fudge sundae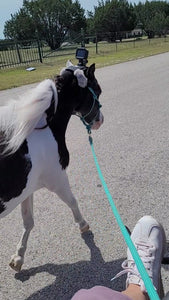 This post contains affiliate links We love to try out new & fun stuff and this action camera mount (use code ILONKA for a discount!) has definitely been fun to play with!  Welcome to Hot Fudge Sundae's world! 🐴🎥 Here are a couple of screenshots of the video he made 😆 It did take a couple of pieces of extra Velcro to make it fit since it's made for dogs but it held up well! You can watch his little head bobbing walk and trot video here: https://www.tiktok.com/t/ZTd3ykhN2/?k=1 You can find the camera mount here (don't forget to use code ILONKA for a...
---
• ILONKA MARGIS • Amazon • Collabs • horse • Must haves • My favorite things • products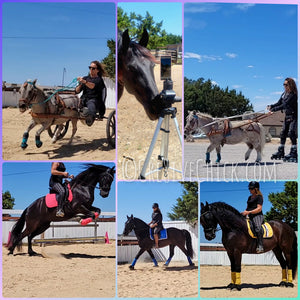 How to film rides with your horse by yourself (and create better videos of yourself, your horse or your dog) Sometimes you come across something that almost sounds too good to be true! But then you try it and it just blows your mind at how good it really is! If you've seen any of my tiktok videos you may have been wondering who's behind the camera shooting all the different angles and capturing every moment... Would you believe me if I told you that I'm shooting all the videos myself? No extra set of hands needed! All I need...
---
• ILONKA MARGIS • favorites • fly mask • horse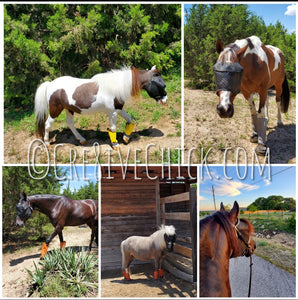 After trying several different brands, I've been using this mask for several years on all 5 of my horses in 3 different sizes and I have never found one that's Better fitting (thanks to 3 ways to adjust)  Doesn't rub on eyes Doesn't collapse Doesn't come off easily Will come off in case of emergency Has 95% UV Protection Is affordable Whether your horse is dealing with pesky flies, irritated eyes due to sun, allergies, dust or injuries or if you have one that tends to get sun burned or is dealing with Equine recurrent Uveitis, this is the...
---
• ILONKA MARGIS • hot fudge sundae • people magazine • Skye • TikTok • viral video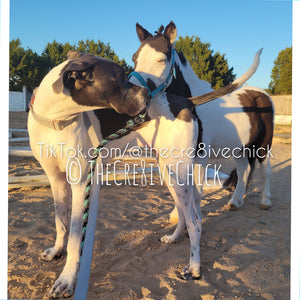 Skye the Great Dane & Hot Fudge Sundae the American Miniature Horse are just 2 of our critters, but they have quite the unique attraction to each other.  They've been best friends since 2020 and have been making people smile ever since! They caught the attention of TikTok viewers so fast when I posted a video of the two in November of 2021 (and I've only had my TikTok account for a few months..) that a 9 second unplanned quick video accumulated over a million views in a day:  https://www.tiktok.com/t/ZT8MwxwxC/ It's been crazy ever since... The views & likes keep...