• ILONKA MARGIS • favorites • Must haves • My favorite things • sale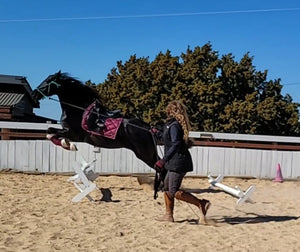 Are you frustrated because you just had the best ride but nobody there to film it for you? 😢 Or did you (like I used to) set up your camera on the arena wall but it missed the best moments of your ride? 😢 Would you like to watch your ride afterwards so you can correct the things you didn't notice while riding? ✅ Or show it to your trainer so you can learn from your mistakes? ✅ Take a remote lesson while riding at home? ✅ What if I told you that it is this possible with just your...
---
• ILONKA MARGIS • Amazon • Collabs • horse • Must haves • My favorite things • products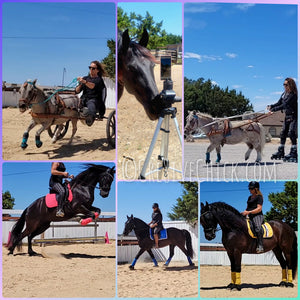 How to film rides with your horse by yourself (and create better videos of yourself, your horse or your dog) Sometimes you come across something that almost sounds too good to be true! But then you try it and it just blows your mind at how good it really is! If you've seen any of my tiktok videos you may have been wondering who's behind the camera shooting all the different angles and capturing every moment... Would you believe me if I told you that I'm shooting all the videos myself? No extra set of hands needed! All I need...