• ILONKA MARGIS • Amazon • Collabs • horse • Must haves • My favorite things • products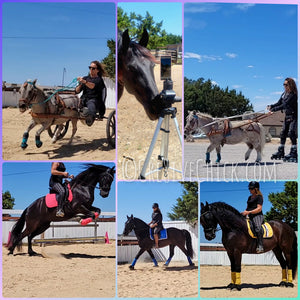 How to film rides with your horse by yourself (and create better videos of yourself, your horse or your dog) Sometimes you come across something that almost sounds too good to be true! But then you try it and it just blows your mind at how good it really is! If you've seen any of my tiktok videos you may have been wondering who's behind the camera shooting all the different angles and capturing every moment... Would you believe me if I told you that I'm shooting all the videos myself? No extra set of hands needed! All I need...
---
• ILONKA MARGIS • favorites • fly mask • horse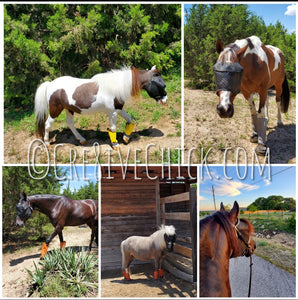 After trying several different brands, I've been using this mask for several years on all 5 of my horses in 3 different sizes and I have never found one that's Better fitting (thanks to 3 ways to adjust)  Doesn't rub on eyes Doesn't collapse Doesn't come off easily Will come off in case of emergency Has 95% UV Protection Is affordable Whether your horse is dealing with pesky flies, irritated eyes due to sun, allergies, dust or injuries or if you have one that tends to get sun burned or is dealing with Equine recurrent Uveitis, this is the...
---
• ILONKA MARGIS • Amazon • chickens • favorites • hair • horse • products • sewing • solar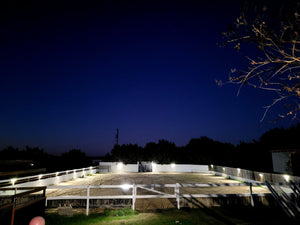 Check out my lists of favorite products for my horses, chickens, around the barn & my home!  My Amazon favorites Disclaimer:  As an Amazon Influencer I earn from qualifying purchases which means I get a small commission for purchases made through links in this post.
---
• ILONKA MARGIS • anxiety • courage • essential oils • horse • horse trailer • oils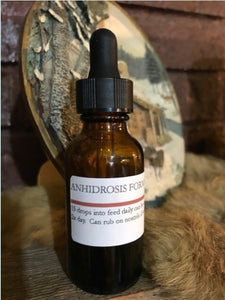 I'm SO SO happy about how much these oils have helped me and my horses!! These blends of Essential oils are created by Deanna, a certified Aromatherapist who has studied Chinese medicine for over 14 years and only uses certified organic oils to create her essential oil blends. Her oils have personally helped my horses and I'm very grateful that she has provided me with the opportunity to share her wonderful oils with others. You can find them here: https://cre8ivechick.com/collections/essential-oil-blends    He's not lazy... He's NOT sweating! The first oil I used was the Anhidrosis oil. My Friesian gelding stopped sweating last summer...