• ILONKA MARGIS • hot fudge sundae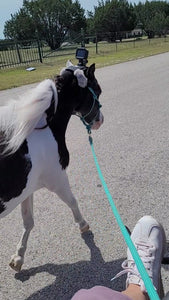 This post contains affiliate links We love to try out new & fun stuff and this action camera mount (use code ILONKA for a discount!) has definitely been fun to play with!  Welcome to Hot Fudge Sundae's world! 🐴🎥 Here are a couple of screenshots of the video he made 😆 It did take a couple of pieces of extra Velcro to make it fit since it's made for dogs but it held up well! You can watch his little head bobbing walk and trot video here: https://www.tiktok.com/t/ZTd3ykhN2/?k=1 You can find the camera mount here (don't forget to use code ILONKA for a...
---
• ILONKA MARGIS • hot fudge sundae • people magazine • Skye • TikTok • viral video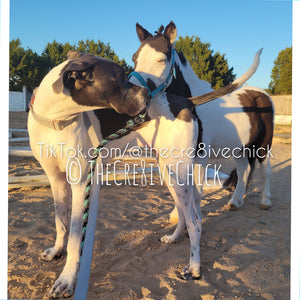 Skye the Great Dane & Hot Fudge Sundae the American Miniature Horse are just 2 of our critters, but they have quite the unique attraction to each other.  They caught the attention of TikTok viewers so fast (and I've only had my TikTok account for a few months..) that a 9 second unplanned quick video accumulated over a million views in a day.  It's been crazy ever since... The views & likes keep climbing (their video is at 6.4 million views as I'm typing this) and their story has been published in People Magazine, Cavallo magazine,  La Tarde  several other...